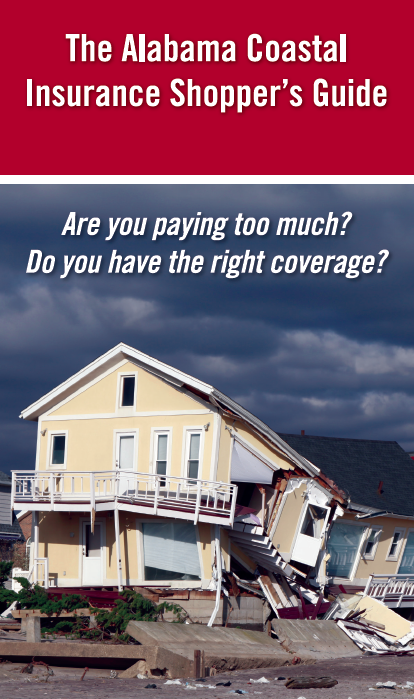 This free guide features sections on buying homeowners insurance, elements of coverage, flood insurance, a Homeowners Comparison Checklist, and a "Top 10 Questions" to ask when purchasing insurance.



For a quick reference when shopping for your insurance, use these ten questions to get the savings and coverage you deserve:
This Guide was created with The Alabama Center for Insurance Information and Research (ACIIR) and the Coastal Alabama Partnership.

ACIIR provides highly credible information and research insight for key stakeholders across the State of Alabama, including policymakers, the public, insurance companies, intermediaries, trade groups, and other parties needing information concerning the management risk. ACIIR is dedicated to providing facts and truths to parties who directly contribute to the economic development of Alabama. Learn more at aciir.culverhouse.ua.edu.
Coastal Alabama Partnership's vision is for Coastal Alabama to become a globally competitive destination recognized worldwide as THE place to work, live, and play because of the unique quality of life in our region. Visit www.coastalalabama.org to learn more.