Developed by the Insurance Institute for Business and Home Safety™, FORTIFIED Home™ construction works no matter where you live and gives you options based on local weather risks.
There are FORTIFIED Home™ standards for the coast and inland. The standard you'd use is determined by the weather risks in your area. Find out the risks you face and search for a FORTIFIED Evaluator to get started.
Learn about each level of the FORTIFIED Home™ construction standard below.
---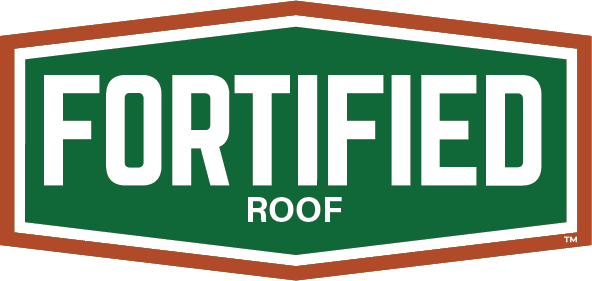 FORTIFIED Roof™ - Keep water out and your roof on during hurricanes, high winds, hail, and severe thunderstorms.
The roof is the most vulnerable point of any structure, and FORTIFIED Roof addresses those vulnerabilities by sealing the roof deck, nailing it in using ring shank nails, and locking it in with a drip edge. This level is suitable for both re-roofs and new builds and serves as the foundation for all other FORTIFIED levels.
---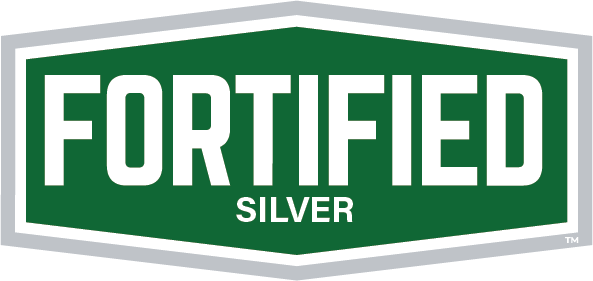 FORTIFIED Silver™ - Reduce damage amplifiers by protecting windows and doors and strengthening gable ends, porches, and carports.

---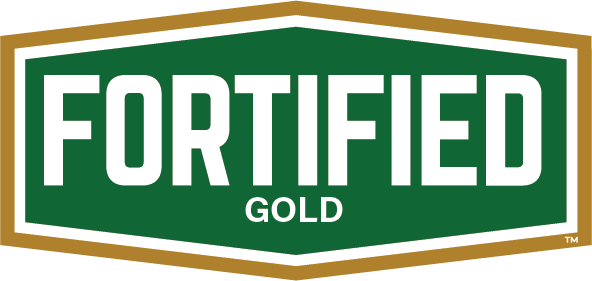 FORTIFIED Gold™ - Reinforce your home with an engineered continuous load path.

---
---
How much does it cost to build or re-roof to the FORTIFIED Home standard?
While the FORTIFIED standards are freely available to use as a guide, there are costs associated with gaining the added protection they offer. Because FORTIFIED requires upgrades from common building codes and practices, there are extra costs to cover the materials and labor that make homes stronger. These costs will vary based on your home's individual design, as well as the specific requirements of the building code in your area.

Additionally, there is a cost to obtaining a third-party verification of the FORTIFIED upgrades that are required to receive the designation needed for most insurance discounts and mitigation credits. That said, upgrading to a newly constructed FORTIFIED Gold home can add 1%–3% to the total budget. When re-roofing a 2,000-square-foot home, the cost increase is typically between $1,000 and $3,000.