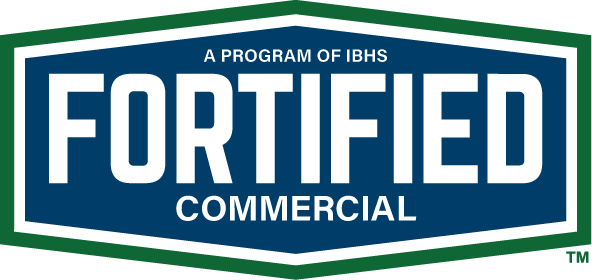 There are FORTIFIED Commercial standards for inland and coastal construction. We break down the standards below and provide some helpful videos.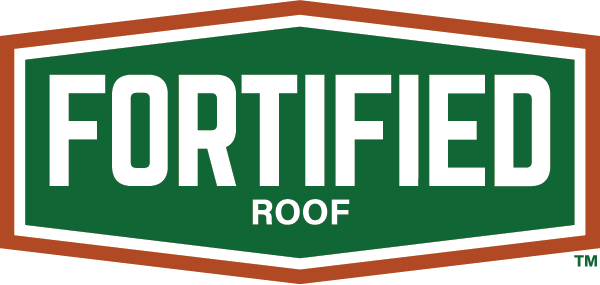 KEEP WIND AND WATER OUT AND ROOF-MOUNTED EQUIPMENT ON
Stronger roofing system designed to provide better protection against severe wind and hail
Gutters and downspouts designed and tested for outstanding performance
Sealed roof deck required for steep-sloped roofs
Superior skylights designed and tested to withstand water intrusion and large missile impact
Roof-mounted equipment must be designed for increased wind pressures (additional hail protection measures are addressed if located outside of hurricane-prone regions)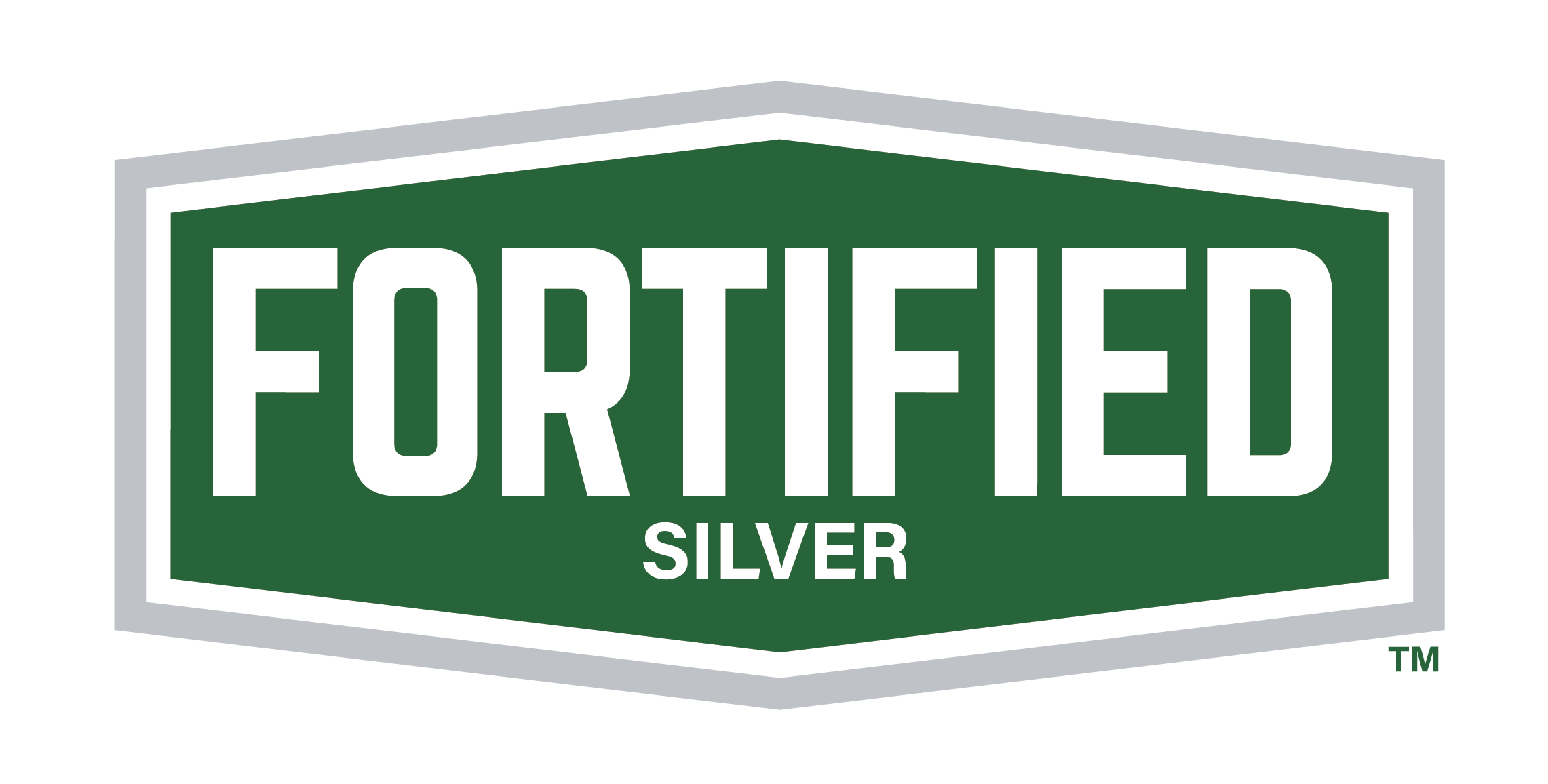 PROTECT THE ENVELOPE AND REDUCE BUSINESS OPERATIONS DOWNTIME
All FORTIFIED Roof requirements must be satisfied
In hurricane-prone regions:

All windows and glazed openings must be impact-rated or protected to minimize water and wind/wind pressure intrusion
Wall systems must be impact-rated
Exterior doors must be impact-rated or protected

Parapets and false fronts must be adequately braced and anchored
Electrical and mechanical equipment must be protected from flood/water damage
Electrical connections must be installed to easily connect backup power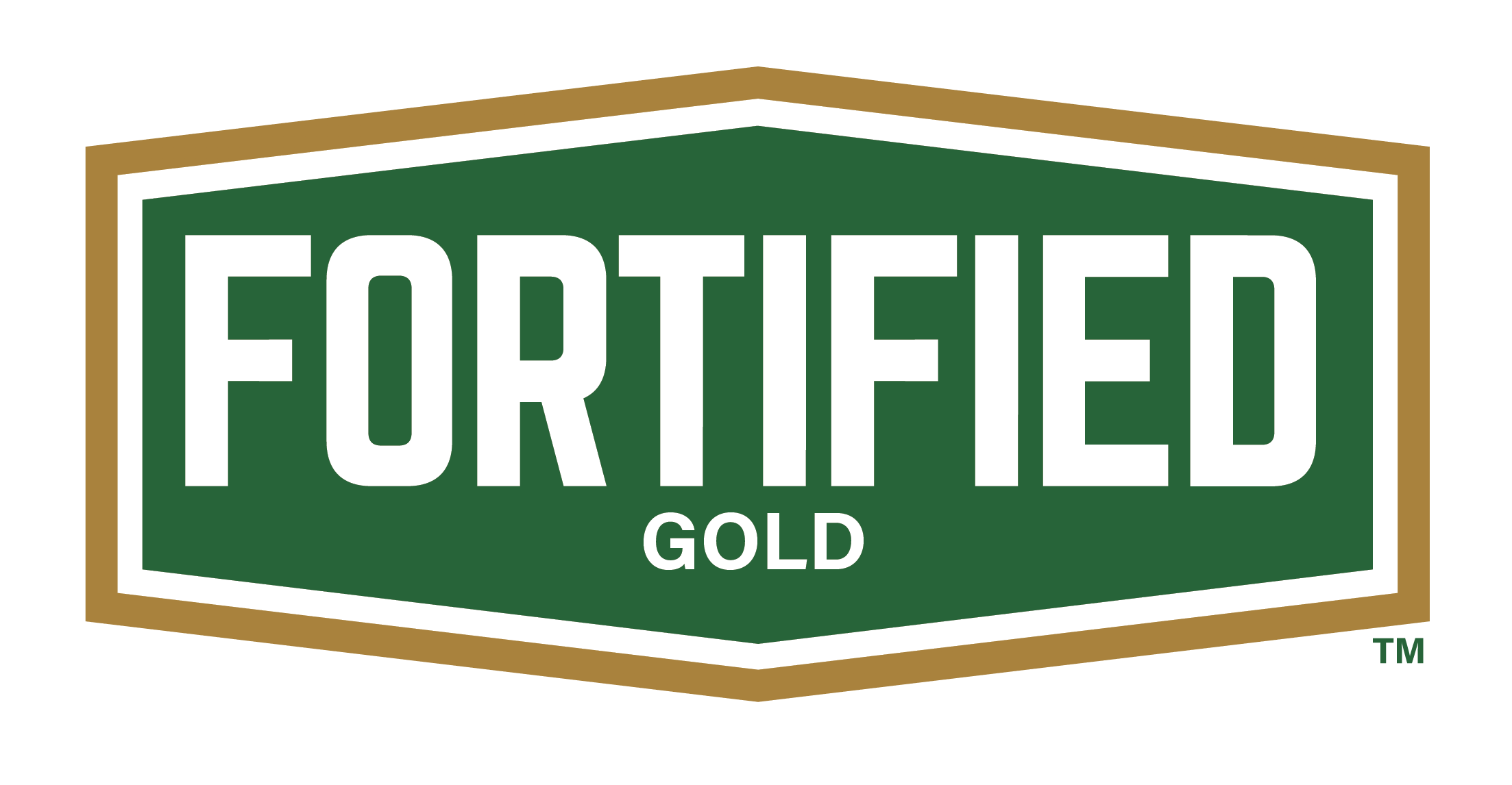 KEEP THE BUILDING TIED TOGETHER AND MAINTAIN BUSINESS OPERATIONS
All FORTIFIED Silver requirements must be satisfied
Load path must be engineered and verified
Canopies must be adequately anchored/supported
Backup power must be provided
Find all FORTIFIED Commercial Resources here.