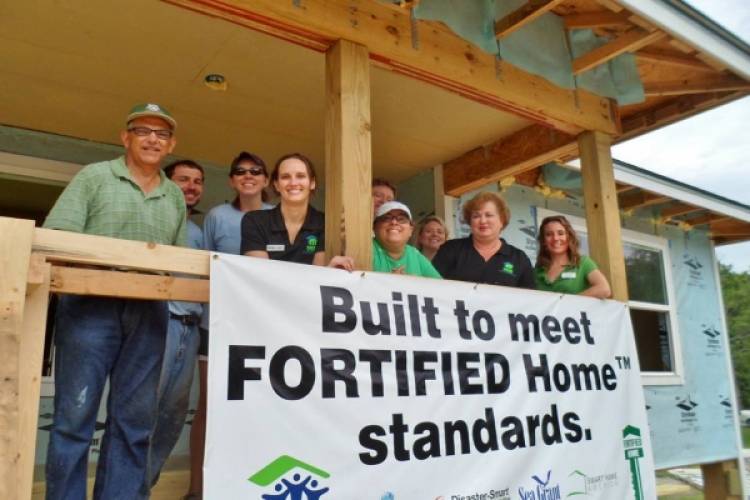 The terrible loss and destruction of Hurricanes Ivan and Katrina, combined with the costly insurance crisis that followed, brought together a diverse group of local, concerned citizens who knew we could not continue business as usual. They knew our communities had to improve planning practices and build stronger to protect their future.
Our founders committed themselves to finding solutions and preventing this type of incredible loss again. In their search, they identified IBHS and their FORTIFIED construction standard. This was the missing piece to our answer and FORTIFIED allowed us to build our way out of the insurance crisis and into a stronger, more resilient region.
Smart Home America became the first organization to systematically implement FORTIFIED standards as a solution to the threats our communities face. By raising awareness of the issues we faced and resources available, advocating for improving building codes, smart financing solutions, and new policies, all while taking action to show that resilience can be achieved affordably and effectively, we changed how communities approach building and planning for the severe weather that will affect them.
The work of our organization and the first state we made a change in, Alabama, is now the model many other states and communities are looking to replicate in order to meet their own needs. Through our years of work, we've found the best approach to strengthening a community and building its resilience is from the bottom, up. The primary drivers are engaged local citizens, education and outreach, demonstration projects, improved building codes, stronger (code-plus) building standards, innovative laws and policies, smart financing solutions and the adoption of the Code Supplement, which incorporates FORTIFIED recommendations into local building codes.