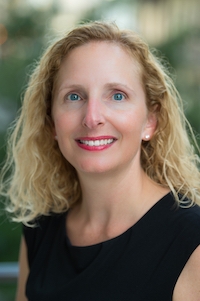 Julie Shiyou-Woodard
President and CEO
Julie Shiyou-Woodard is the President and CEO of Smart Home America, a non-profit organization working at the intersections of disaster resilience, policy, affordable housing, and insurance. Under her leadership, Smart Home America has fostered a culture of resilience by supporting local efforts to implement proven solutions to reduce disaster-related losses and insurance costs. Julie's work has led to local and state policy changes that enhance building methods, codes, and incentives for construction.


With over 20 years of experience in local and state government, Julie has developed and managed environmental and hazard mitigation projects in collaboration with federal, state, and local agencies. Her expertise allows her to collaborate effectively with leaders at various levels of government, implementing policies that support disaster resilience. Julie's extensive experience includes roles as Principal Planner at the South Alabama Regional Planning Commission, Wildland Urban Interface Coordinator for the State of Alabama Forestry Commission, and Community Program Director at the Mobile County District Attorney's Office. She resides in Mobile, Alabama, with her family. Connect with Julie on LinkedIn



Phone: 1-855-742-7233 x 700
---
---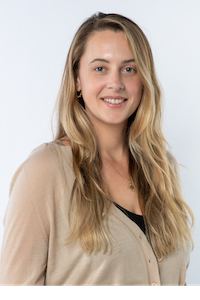 Michela Schildts
Vice President of Operations
Michela provides executive operational support for Smart Home America, focusing on grant management, organizational growth, and development. She started her career in psychology and neuroscience research, with a stint in Peace Corps Cambodia, before pivoting into disaster recovery in 2015. Michela's professional experience includes program management and project design for local government's HUD and FEMA-funded disaster relief and mitigation housing programs. She also has a background in non-profit executive operations for disaster recovery and mitigation organizations. Michela grew up in the Florida Keys but is happy to call New Orleans home.
Email: michela@smarthomeamerica.org

Phone: 1-855-742-7233 x708
---
---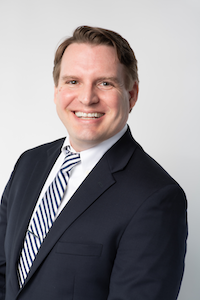 Graham Green
Communications Director
Graham guides communications and marketing strategy at Smart Home America. He served as an AmeriCorps VISTA member with Habitat for Humanity, supporting rebuilding after Hurricanes Ivan and Katrina. Graham then worked with Habitat for Humanity International and the national Habitat AmeriCorps program. He has managed large-scale regional and national construction and training events, developing collaborative initiatives with public and private sector partners. Graham serves on the Board of Directors of Habitat for Humanity of Baldwin County, Housing First, Inc, and is a member of the 2018 - 2019 class of Leadership Baldwin County. He lives with his family in Spanish Fort, Alabama. Find out more about Graham on LinkedIn.
Phone: 1-855-742-7233 x 701
---
---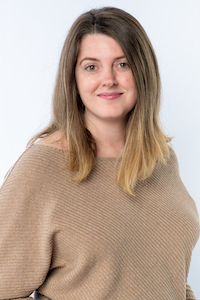 Caitlin Burts

Operations Manager
Caitlin is an experienced and adaptable professional with expertise in finance and a keen eye for detail. With a degree in Business Administration/Management and a range of skills including payroll management, HR processes, fiscal management, and cost control, she ensures smooth financial operations and optimizes resource allocation. Based in Baldwin County, Caitlin is deeply committed to her community and brings unwavering dedication and versatile expertise to drive success and efficiency in finance and operations.
Email: caitlin@smarthomeamerica.org

Phone: 1-855-742-7233 x709
---
---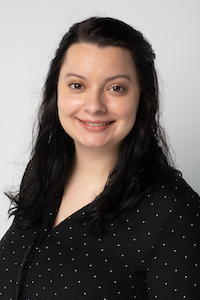 Gabriella Tucker
Digital Communications Specialist


Gabriella graduated from Spring Hill College with a BA in Communication Arts. As a Digital Communications Specialist, she executes communication strategies that promote and support the organization's mission and initiatives, captures, creates, and edits content across various media, provides grant writing support, and assists with the coordination of training courses and presentations. Fluent in Spanish, she has aided in translating documents and resources for Smart Home America and its partners. Learn more about Gabriella on LinkedIn.



Phone: 1-855-742-7233 x 705
---
---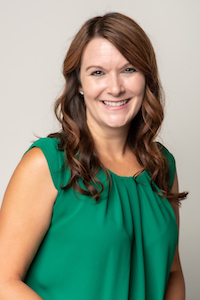 Stephanie Sims
Financial Officer
Stephanie provides financial and grants management oversight, ensuring financial reports, yearly budgets, and audits are in order. She spent nearly five years at the Mobile County District Attorney's Office and two years as a substitute teacher in the Mobile County Public School System. Stephanie brings a diverse array of skills to her role, including staff management, financial management, human resources, grant writing, and budgeting. Stephanie is originally from Mississippi and currently lives with her husband and three sons in Grand Bay, Alabama.



Phone: 1-855-742-7233 x 703
---