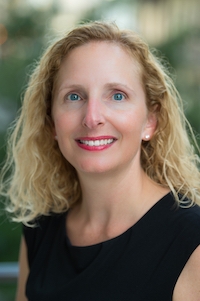 Julie Shiyou-Woodard
President and CEO
As the President and Chief Executive Officer for Smart Home America, Julie Shiyou-Woodard oversees operations, provides organizational direction, and develops partnerships for a national not-for-profit whose mission is to build resilient and sustainable communities. She has developed and managed environmental and hazard mitigation funding and projects in collaboration with federal, state, and local agencies throughout her career. Julie is from Pass Christian, Mississippi, and lives in Mobile, Alabama, with her husband and two children. Connect with Julie on LinkedIn

Phone: 1-855-742-7233 x 1
---
---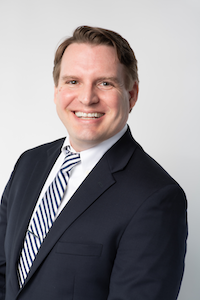 Graham Green
Marketing Director
Graham guides communications and marketing strategy at Smart Home America. His career in disaster resilience and hazard mitigation began in 2005, immediately after Hurricane Katrina. After graduating from the University of South Alabama, Graham served two years as an AmeriCorps VISTA member with Habitat for Humanity, supporting rebuilding efforts along the Gulf Coast. He went on to work with Habitat for Humanity International and the national Habitat AmeriCorps program. Graham has managed large-scale regional and national construction and training events throughout his career, developing collaborative initiatives with public and private sector partners. Graham lives with his family in Spanish Fort, Alabama. Find out more about Graham on LinkedIn.
Phone: 1-855-742-7233 x 2
---
---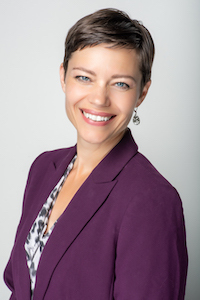 Sonja Sheffield
Technical Outreach Director


As Technical Outreach Director, Sonja engages communities and Smart Home America's partners in primary and continuing education about resilience and mitigation best practices. She has been working in building science since 2015 and is a certified FORTIFIED Evaluator™. As a liaison to professional trade organizations, Sonja advocates for adopting the latest International Residential Code and the Coastal and Inland Construction Code Supplements. She started her career in biological sciences, transitioning to library science for nine years. In her spare time, Sonja enjoys a good mystery book, cooking, and gardening. She is from northeastern Ohio and lives in Mobile, Alabama, with her husband and two children. Learn more about Sonja on LinkedIn.




Phone: 1-855-742-7233 x 4
---
---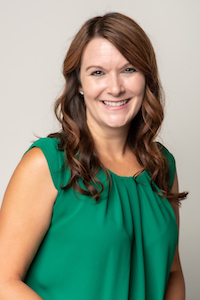 Stephanie Sims
Operations Manager
Stephanie provides financial and grants management oversight, ensuring financial reports, yearly budgets, and audits are in order. She spent nearly five years at the Mobile County District Attorney's Office and two years as a substitute teacher in the Mobile County Public School System. Stephanie brings a diverse array of skills to her role, including staff management, financial management, human resources, grant writing, and budgeting. Stephanie is originally from Mississippi and currently lives with her husband and three sons in Grand Bay, Alabama.



Phone: 1-855-742-7233 x 3
---
---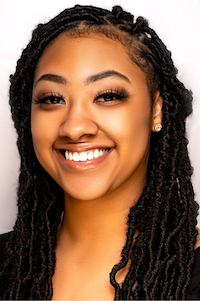 Jasmine Valentine
Project Management Coordinator


A recent graduate of the University of South Alabama, Jasmine received her BS in Interdisciplinary Studies, including four years of Information Technology education. As Project Management Coordinator, she helps to coordinate and implement the many company projects, ensuring deliverables are on time and budget and meet Smart Home America's quality standards. Jasmine also manages the company's continuing education credentials in nine states and supports other business functions such as communications and marketing. Learn more about Jasmine on LinkedIn.



Phone: 1-855-742-7233 x 4
---
---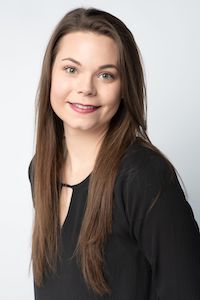 Katelyn Nelson
Planning and Policy Specialist
A recent graduate of Troy University, Katelyn studied Political Science and currently researches resilience and insurance-related legislation and policy in her role. As a Planning and Policy Specialist, she works with Smart Home America leadership to draft policies that local and state governments can adopt. Katelyn also researches, writes, and updates publications which serve as educational materials for stakeholders throughout the U.S. In her spare time, Katelyn enjoys helping her Girl Scouts troop and hiking. She is also a first-time homeowner and is due to be married in the upcoming year.



Phone: 1-855-742-7233 x 1
---
---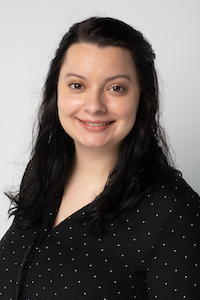 Gabriella Tucker
Content Strategist


Gabriella graduated from Spring Hill College in May 2021 with a BA in Communication Arts. As a Content Strategist, she informs and implements marketing strategies, provides vital insights into current trends, and creates and edits both written and multimedia content. Fluent in Spanish, she has aided in translating documents and resources for Smart Home America and its partners. Gabriella enjoys going to the beach, cooking, or relaxing with a creative project in her spare time. She is from Austin, Texas, and lives in Mobile, Alabama. Learn more about Gabriella on LinkedIn.



Phone: 1-855-742-7233 x 2
---
---