Coastal Alabama has the largest concentration of FORTIFIED Homes in the nation. They prevailed against Hurricane Sally due to the adoption and enforcement of the Coastal Code Supplement and the successful implementation of the Strengthen Alabama Homes grant program. FORTIFIED and other resiliency efforts are moving inland as FORTIFIED has proved successful against tornado damage.

Mitigation Incentives and Tax Credits
FORTIFIED Discounts - Homeowners can qualify for insurance discounts by installing a FORTIFIED Roof or building a FORTIFIED Home™. Savings range from 20-55% off the wind portion of the property owner's insurance. Available for coastal and inland homeowners.

Additionally, Alabama provides commercial property owners statewide a discount on insurance rates when using the FORTIFIED Commerical standard.

FORTIFIED Roof Endorsement - Insurers are required to offer an endorsement to a homeowners policy to upgrade their home to an IBHS FORTIFIED Roof if it is damaged and needs replacing.

Retrofit Tax Deduction - Alabama provides residents a tax break when mitigating their homes or businesses to reduce wind or flood damage. Homeowners can deduct up to $3,000 or 50% of the cost of the work, whichever is less on their State taxes. FORTIFIED qualifies.

Catastrophe Savings Accounts - Deposits made into an account labeled as catastrophe savings can be deducted from tax payer's gross income.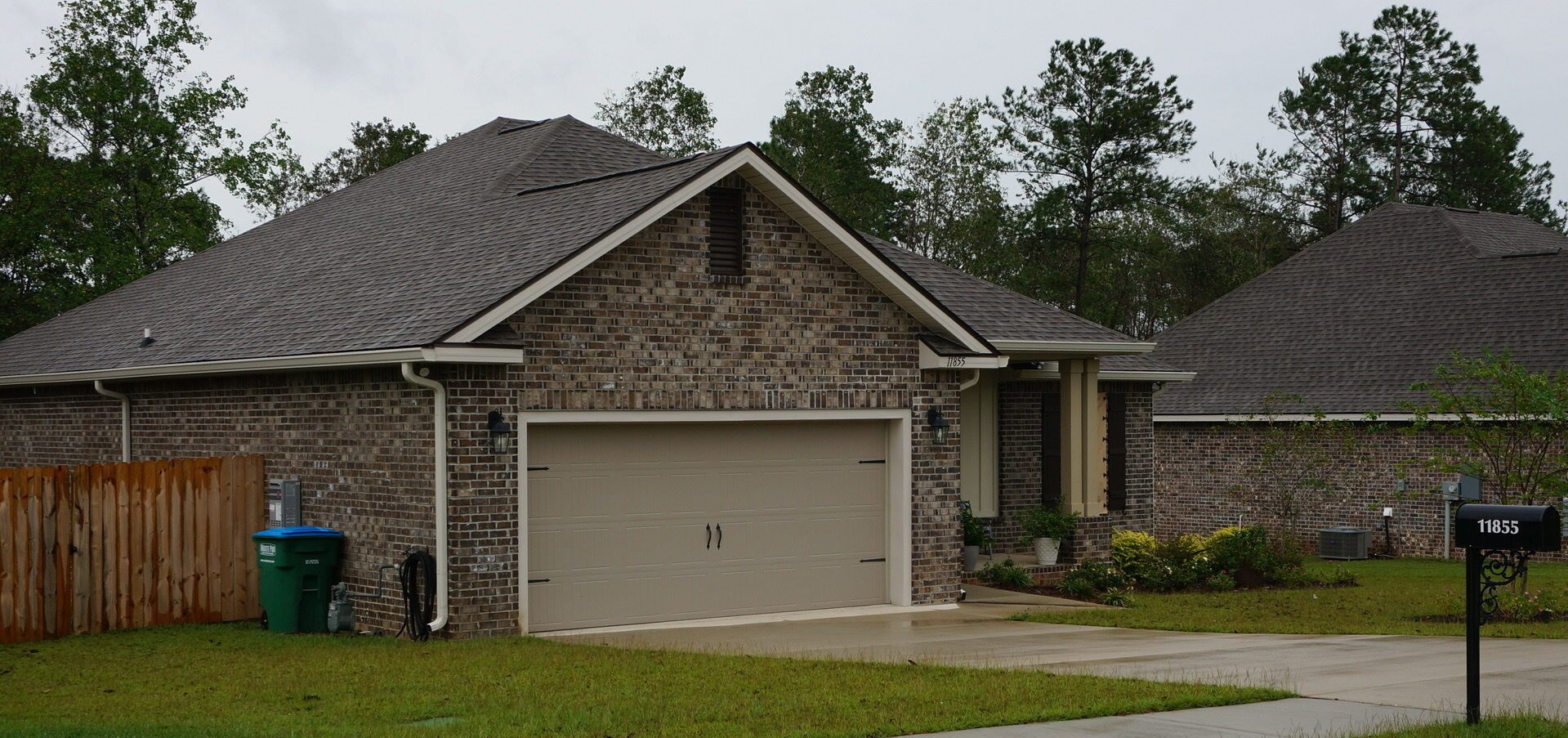 We are approved for Continuing Education Credits for Insurance Agents, Adjusters, Home Builders and Roofers, and Real Estate Agents.
"Really appreciated this class. Very rarely have I been in a CE class that actually teaches me something USEFUL for my team to offer to customers. Appreciate it!" -Oklahoma Insurance Agent
Funding Options to Help Rebuild or Re-Roof
Small Business Administration Loans - Those affected by a disaster can rebuild stronger by increasing their SBA disaster assistance loan up to 20% of the verified physical damage to make mitigation improvements. There is no cost to apply, and you are under no obligation to accept a loan if approved.
Generally, borrowers have two years after loan approval to request an increase for higher rebuilding costs, code-required upgrades, or mitigation.

Call (800) 659-2955 and ask about increasing your loan for mitigation purposes, or visit sba.gov/disaster for more information.
Fannie Mae HomeStyle Renovation Loans - A mortgage that provides a simple and flexible way for borrowers to renovate or make home repairs with a conventional first mortgage, rather than a second mortgage, home equity line of credit, or other more costly methods of financing.​
Fannie Mae HomeStyle Energy Loans - A mortgage that helps lenders offer financing for homeowners to increase home energy efficiency and reduce utility costs.

Both HomeStyle Renovation and HomeStyle Energy mortgages may be combined with a HomeReady® mortgage so that low-income borrowers can take advantage of flexible features and additional savings.
USDA- Single Family Housing Repair Loans & Grants - A loan program providing loans to very-low-income homeowners to repair, improve, or modernize their homes. Grants are also available for elderly very-low-income homeowners to remove health and safety hazards.
HUD 203(k) Loans - A loan program for rehabilitating and repairing single-family properties allowing homebuyers and homeowners to finance both the purchase or refinancing of a house and the cost of its rehabilitation through a single mortgage or to finance the rehabilitation of their existing home.
The 203(k) program permits homebuyers and homeowners to finance up to
$35,000 into their mortgage to repair, improve, or upgrade their homes.
HUD Mortgage Insurance for Disaster Victims - 203 (h) - Loan program for renters or homeowners if their homes are located in an area designated by the President as a disaster area and were destroyed or damaged to such an extent that reconstruction or replacement is necessary. These loans may be used to finance the purchase or reconstruction of a one-family home that will be the homeowner's principal residence.
The borrower must submit their application to an FHA-approved lending institution within one year of the President's disaster declaration.
Resilience Policy and Legislation
AL 2019 HB283 - A FORTIFIED Roof™ Endorsement will be required for new homeowner policies or renewals upgrading a home to the FORTIFIED standard when roof damage requires the roof to be replaced. Sec. 27-31D-4 added. Effective 01/01/2020.
AL 2018 SB147 - Establishes the Home Builders Licensure Board to require a roofer to hold a license when the cost of a roofing project exceeds $2,500
AL 2015 SB254 - SB254 amends and replaces AL 2009 SB500. This also expands recognition of FORTIFIED construction standards statewide, recognizes FORTIFIED Home High Wind And Hail standards, recognizes FORTIFIED Commercial standards, and updates insurance premium reduction amounts. Allows the owner of the property, both residential and commercial, statewide to claim discounts for structures retrofitted to resist storms.

Alabama Department of Insurance Regulatory Bulletins regarding SB254/SB500
AL 2015 HB92 - This act funds the Strengthen Alabama Homes grant program.
AL 2015 SB220 - The Property Insurance and Energy Reduction Act of Alabama (PIER Act) finances energy efficiency projects by local governments, authorized non-ad valorem tax assessments, liens, and authorized bonds.
AL 2012 SB227 - Deposits into a catastrophe savings account, established to cover insurance deductibles and other uninsured portions of risks of loss to owners of residential property owners from windstorm events, can be deducted from state income tax.
AL 2011 SB389 - Established the Strengthen Alabama Homes Program to aid homeowners in retrofitting insurable property to resist loss due to hurricanes, tornadoes, or other catastrophic windstorm events.
AL 2011 SB395 - Retrofit Tax Deductions (Act No. 2011-644) for certain retrofitting or upgrades to homes (including mitigation for wind and flood)- Residence in Alabama Insurance Underwriting Association zone. Code of Alabama -Section 40-18-15.5