Louisiana has adopted the 2021 IRC and has embraced beyond-code construction. There is a rapidly increasing market for FORTIFIED construction throughout the state. The state offers mitigation tax and insurance incentives and has created a statewide grant program for residents to re-roof to FORTIFIED standards.

Mitigation Savings and Tax Credits
FORTIFIED Discounts - Louisiana homeowners can qualify for insurance discounts by installing a FORTIFIED Roof or building a FORTIFIED home. Savings range from 20-52% off the wind portion of the property owner's insurance.
Louisiana Fortify Homes Program - Provides grants of up to $10,000 to owners of existing homes to upgrade them to the FORTIFIED standard. There are no income or geographical limits or tests. The Louisiana Department of Insurance has not yet released a date for homeowners to apply.
FORTIFIED Fund Grant Program - Each eligible household may receive up to $15,000 for roof replacement through the FORTIFIED Roof Grant or up to $7,500 towards a FORTIFIED Roof through the FORTIFIED Construction Grant.
The Residential Property Storm Mitigation Incentives Brochure - Louisiana homeowners qualify for insurance discounts and tax incentives for acting to make their homes stronger. FORTIFIED qualifies.
Voluntary Retrofit Tax Deductions - Homeowners qualify for up to $5,000 in tax deductions or half of the home's or half the costs of home retrofits, whichever is less. FORTIFIED qualifies.

Louisiana Homeowners Rate Comparison Guide - Compare homeowners insurance rates among companies based on various examples, including mitigation.
The Louisiana Citizens Property Insurance Rebate - Homeowners who paid the LA Citizens assessments in addition to their homeowner's or property's insurance premium qualify for a refundable income tax credit.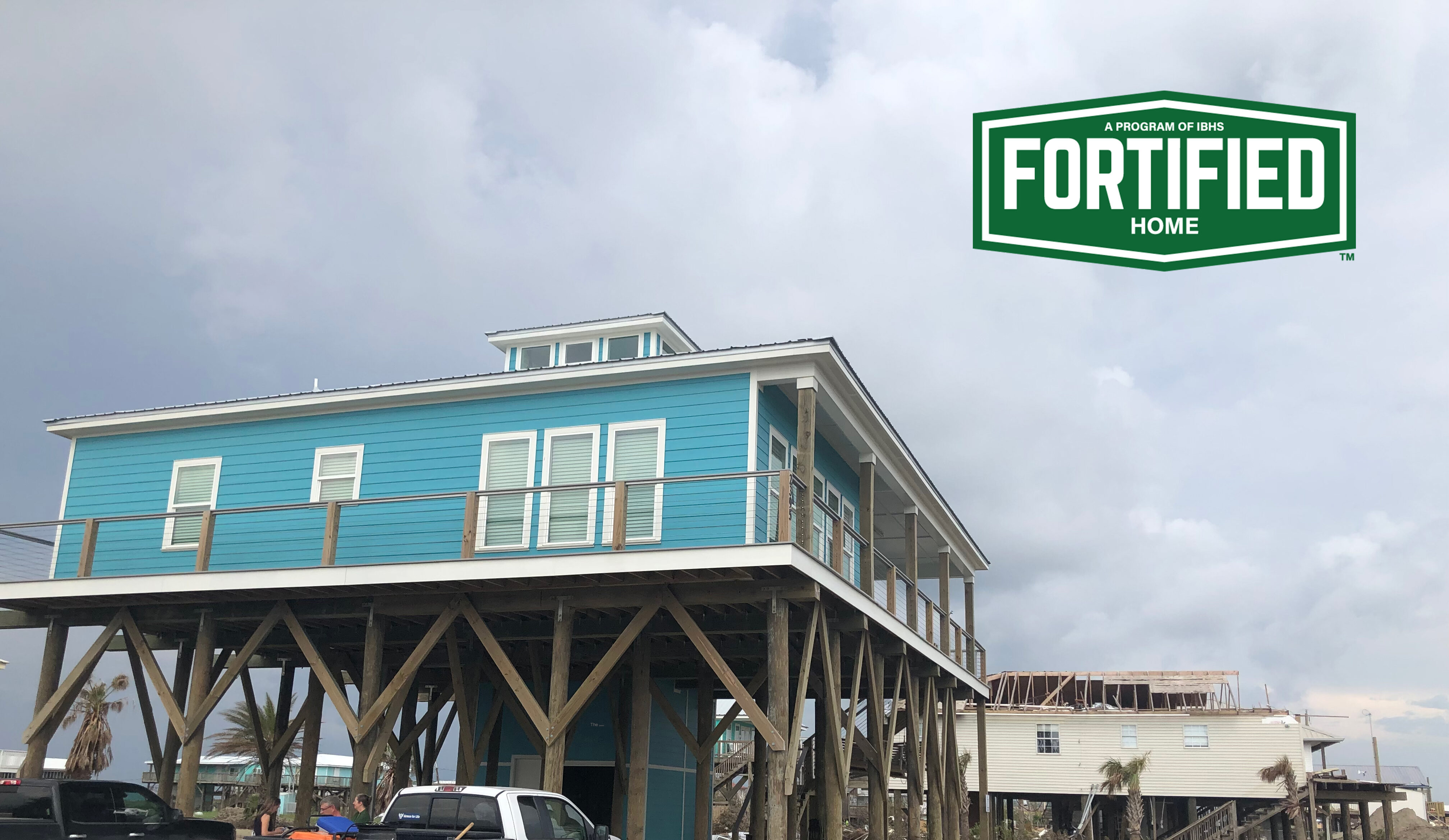 In Louisiana, we are approved for Continuing Education Credits for Insurance Agents, Adjusters, Home Builders, and Roofers.
"Really appreciated this class. Very rarely have I been in a CE class that actually teaches me something USEFUL for my team to offer to customers. Appreciate it!" -Oklahoma Insurance Agent
Funding Options to Help Rebuild or Re-Roof
Small Business Administration Loans - Those affected by a disaster can rebuild stronger by increasing their SBA disaster assistance loan up to 20% of the verified physical damage to make mitigation improvements. There is no cost to apply, and you are under no obligation to accept a loan if approved.
Generally, borrowers have two years after loan approval to request an increase for higher rebuilding costs, code-required upgrades, or mitigation.

Call (800) 659-2955 and ask about increasing your loan for mitigation purposes, or visit sba.gov/disaster for more information.
Fannie Mae HomeStyle Renovation Loans - A mortgage that provides a simple and flexible way for borrowers to renovate or make home repairs with a conventional first mortgage, rather than a second mortgage, home equity line of credit, or other more costly methods of financing.​
Fannie Mae HomeStyle Energy Loans - A mortgage that helps lenders offer financing for homeowners to increase home energy efficiency and reduce utility costs.

Both HomeStyle Renovation and HomeStyle Energy mortgages may be combined with a HomeReady® mortgage so that low-income borrowers can take advantage of flexible features and additional savings.
USDA- Single Family Housing Repair Loans & Grants - A loan program providing loans to very-low-income homeowners to repair, improve, or modernize their homes. Grants are also available for elderly very-low-income homeowners to remove health and safety hazards.
HUD 203(k) Loans - A loan program for rehabilitating and repairing single-family properties allowing homebuyers and homeowners to finance both the purchase or refinancing of a house and the cost of its rehabilitation through a single mortgage or to finance the rehabilitation of their existing home.
The 203(k) program permits homebuyers and homeowners to finance up to
$35,000 into their mortgage to repair, improve, or upgrade their homes.
HUD Mortgage Insurance for Disaster Victims - 203 (h) - Loan program for renters or homeowners if their homes are located in an area designated by the President as a disaster area and were destroyed or damaged to such an extent that reconstruction or replacement is necessary. These loans may be used to finance the purchase or reconstruction of a one-family home that will be the homeowner's principal residence.
The borrower must submit their application to an FHA-approved lending institution within one year of the President's disaster declaration.
Resilience Policy and Legislation
LA 2022 HB 612/Act 554 - Starting January 1, 2023, the Louisiana Fortify Homes Program will provide financial grants to retrofit residential roofs to the FORTIFIED Roof™ standard.

LA 2021 HB 451/Act 30 - Starting July 1st, 2022, home and business owners who build or retrofit to the FORTIFIED Home™ or FORTIFIED Commercial™ standards will qualify for a reduced rate or discount on their hazard insurance. Residential properties will require a FORTIFIED Designation certificate. Commercial properties will need a Letter of Compliance from the Insurance Institute for Business and Home Safety (IBHS).

In addition, any homeowner currently receiving mitigation credits or insurance discounts offered before July 1, 2022, may continue receiving those discounts as long as they meet the requirements. Insurance discounts are also available for meeting the Louisiana State Uniform Building Code.
LA 2023 HB 110/Act 12 - Requires admitted carriers to offer an endorsement to upgrade an insured's nonfortified home to comply with FORTIFIED Roof standards.

LA 2023 HB 294/Act 1 - Requires an actuarily justified discount, credit, rate differential, adjustment in deductible, or any other adjustment to reduce the insurance premium charged to any insured who builds or retrofits a structure to comply with the requirements of the fortified home and fortified commercial standards.
LA 2023 HB 385/Act 349 - Provide guidelines for manufactured housing piers and related matters.
LA 2023 HB 393/Act 25 - Allows Building Code or a certified third-party inspector to accept geotagged photographs or videos for required roofing and reroofing inspections of
commercial or residential structures.
LA 2023 HB 536/Act 215 - Establishes a chief resilience officer and provides for interagency coordination of resilience planning.
LA 2023 HB 550/Act 410 - Funds the Louisiana Fortify Homes program at 30 Million.
LA 2023 SB 113/Act 45 - Related to HB294/Act 1. Provides for certain insurance premium discounts.
LA 2023 SB 183/Act 262 - Allows for a tax deduction for recipients of the Louisiana Fortify Homes Program.