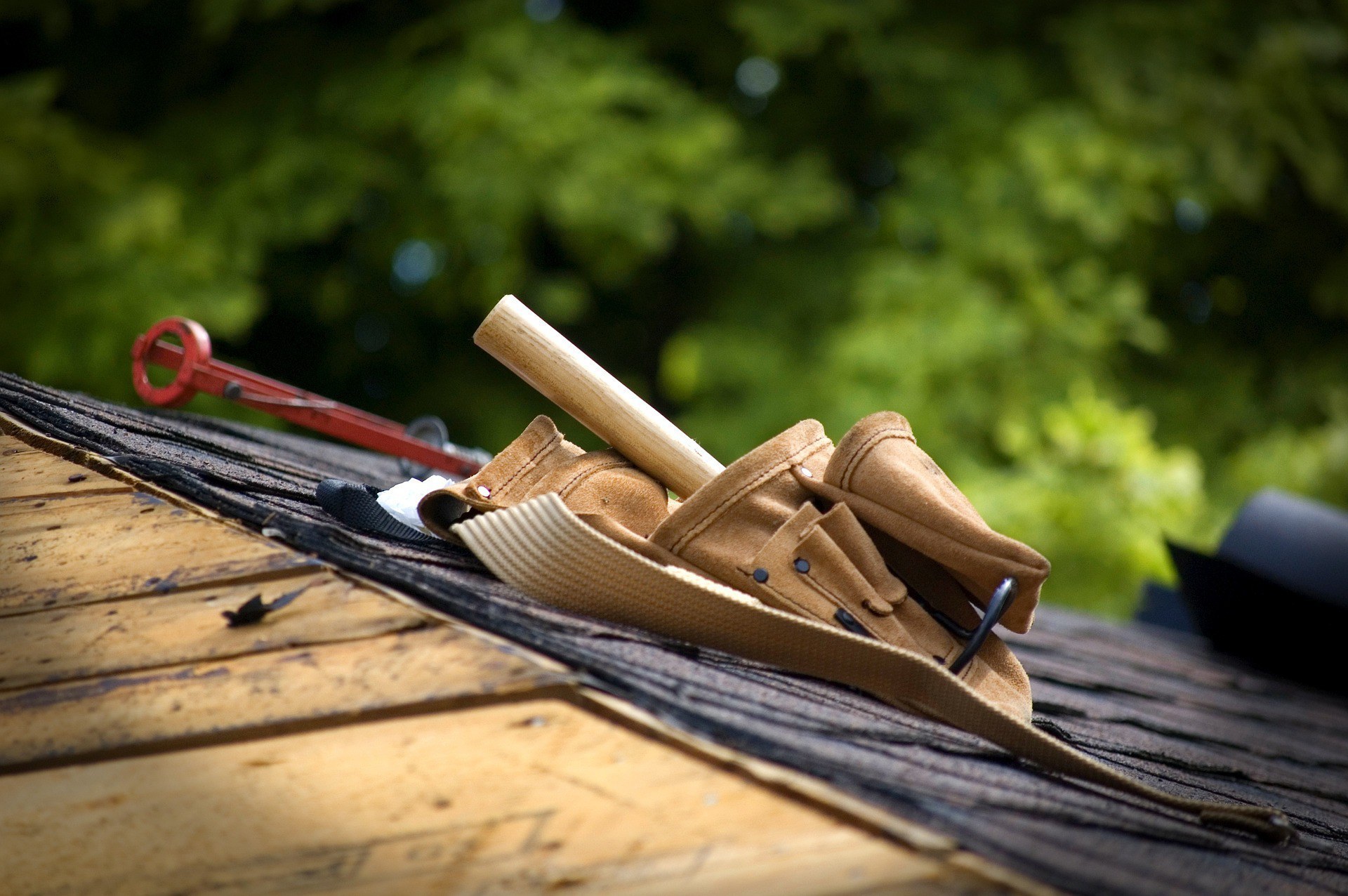 Whether building a new home or replacing your roof, shingles have a tremendous responsibility. Your roof protects your house from the elements and keeps the water out. If even a small section of your roof or shingles fail, you could be in for a big repair bill. But how do you choose shingles that look good AND perform well? We have you covered.
Strong Foundation

This is the first piece of advice we give people, don't skip this step! Having a solid "foundation" or a strong roof deck to attach shingles to is critical.
If you're re-roofing, remove the old shingles and tar paper (or underlayment) first. This is called "stripping the roof deck, " and it allows you to see the wood underneath and repair and replace old or damaged roof deck panels (plywood or OSB). If you have a new roof, you already have good roof decking.
Now, we highly suggest you use FORTIFIED standards for roofing. This specification ensures your roof deck is "sealed" to keep water out when you lose shingles in a high wind event like a hurricane or severe storm, and you will lose them when the winds get strong enough. Sealing it is just a matter of using a roofing "tape" on the plywood seams, and not duct tape, or other materials, sometimes called "peel and stick" or ice and water shield applied over the entire roof deck.
While your roof deck is exposed, FORTIFIED also does something else simple yet brilliant; it just has you nail or re-nail your roof deck with "special" ring shank nails. These strengthen the attachment of your roof by at least 200%, keeping it on in high winds. By following FORTIFIED's recommendations, you'll likely qualify for insurance discounts too. There may be other steps you need to take to get your roof FORTIFIED, but that's why you hire a FORTIFIED Evaluator.
Now that your roof is stronger and much, much more likely to stay on during a storm, let's talk about how your roof will look.
Types of Shingles

Most people think of asphalt (or composition) shingles as the typical roofing material. However, there are many roofing options out there! You can choose materials like:
-Wood shingles
-Metal panels or tiles
-Concrete or clay tiles
-Slate
-Plastic or polymer
-And now, Solar
Circling back around to FORTIFIED, many of these options also qualify!
Specifics

Let's go through a few options one by one and compare:
Asphalt (Composition) Shingles
Asphalt shingles are the most common, affordable and easy to find option available. They tend to be inexpensive compared to other materials and come in a variety of colors. The knowledge of installing asphalt shingles is common, so finding a contractor to install them isn't difficult.
Even though asphalt shingles are inexpensive, the lifespan of three-tab shingles is typically only 15-25 years, despite what many warranties say. Read the fine print. Laminated, or architectural, shingles last between 25 to 35 years typically — shingle life changes based on the kind of climate and conditions your roof is holding at bay too. Asphalt fiberglass composition shingles are Class A fire rated and should be a choice for anyone living in a wildfire zone. Ensure the correct materials are used during installation and that they are properly installed.
Shingles can also be recycled and used to pave roads. See if there is an asphalt shingle recycling program near you.
You should know, there is first of its kind, real-world testing being conducted by the Insurance Institute for Business and Home Safety to determine exactly how long shingles last. So stay tuned!
Metal Shingles or Panels

Using metal on your roof may seem strange to some. However there are compelling benefits, and it is a standard option in coastal and southern climates. Metal roofs can be made to look like other materials, like slate or cedar shingles and they also perform extremely well in high wind, hail, and rain, in addition to being fireproof...if installed correctly. The lifespan of a metal roof is much longer than other options, between 40 and 70 years and at the end of its lifespan metal is fully recyclable!
The lifespan of a metal roof is a big plus, but some people worry about the noise. That's a misconception. Proper installation directly to a plywood or OSB roof deck solves this problem. Another concern is cost; this is a factor in the short term. Metal tends to be more expensive up front, but due to the lifespan and lack of replacement and maintenance costs, metal can more than pay for itself over the life of a home.
Concrete or Clay Tiles

Concrete and clay tiles come in many attractive colors and are very durable when maintained. This material is also fireproof. While concrete and clay tile looks nice, they are pretty expensive and tricky to install. If repairs need to be made, walking on the roof can cause these them to break. Also, your roof's support system needs to be inspected to ensure it can hold the weight of tiles. Some roof systems cannot handle this heavy material.
Solar Tiles

Many of you may want a thorough review of Tesla's Solar Tiles here, perhaps in another blog. In short, these are a whole new ball game. They are new, and from what we can tell, they are very, very expensive and claim to recoup and repay their investment costs over time. They require batteries for energy storage, come in four styles, are F class rated for winds up to 110 mph (ASTM D3161, there are two higher standards Tesla is not yet rated for, G and H Class), and they look very nice. If anyone wants to sponsor a house with these on them for review and testing, let us know!
ROOF BETTER, Save Money, Don't Be a Victim of Fraud. DontGoof.org