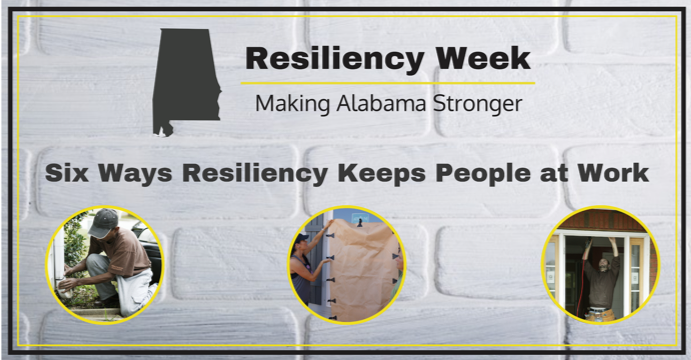 Published 9/2/2019

Labor Day Weekend is a chance to relax and spend time with family. How resilient your community, business, or home is probably hasn't crossed your mind. But maybe it should.
September 1st - 7th is Resiliency Week in Alabama. Resilience is the ability to resist sudden traumatic events, bounce forward from damage, and quickly recover. There are many reasons to be resilient in Alabama. Peak hurricane season is early September, and the threat of damaging floods, tornadoes, and severe storms start in the spring and can last months. Alabamians need to be prepared all year.
This Labor Day, here are six reasons resiliency keeps us working.