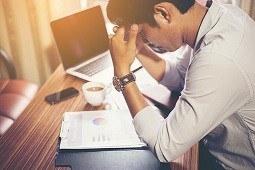 Homeowners may be surprised to learn what exactly their insurance covers. For example, groceries which spoil due to a power outage may be covered by insurance. Our advice is to shop your insurance, learn about your coverage and get to know your agent.

Understanding what to do and what's covered before a disaster happens gives you peace of mind. The worst question to ask after a calamity is " Is this covered?"

Here are 5 more things you need to know about your homeowners insurance:
1. Watch Your Warnings! - You cannot make any changes to your insurance policy after a hurricane watch or warning is issued. This stipulation is important to know about so you can be prepared before a hurricane watch or warning and know you are covered before the storm. It's a much better feeling than worrying about what you'll lose after a watch or warning has been issued.
2. What's Your Percentage? Wind Insurance - Deductibles vary for hurricane or wind coverage. Many insurance companies have different deductibles for their wind policies. In 19 coastal states, most policies only offer a percentage deductible of your home's value. So instead of a $1,000 set deductible for a $250,000 home, you could be required to pay 5% of your home's value, which is $12,500. Also, different "triggers" may activate the clause for different agencies depending on what type of policy you have (wind, wind and hail, named storm, hurricane, windstorm). Talk to your agent and know the details of your policy and triggers for coverage.
3. Act Now, Save Now…& Later! - Preventative measures reduce your premiums. Be proactive! Reduce your insurance premiums by preventing damage before it occurs. For example, many companies offer discounts for re-roofing an existing home or building a new home to the FORTIFIED home standard. Other preventative actions include installing an alarm system, a fence around pools, or simply adding a deadbolt to your doors. Thinking ahead pays.
4. Don't Wait, File That Claim! - Insurance companies often require claims be made within a certain time frame from when the problem arises. Make sure you know what that time frame is and what you need to do to make a claim. Otherwise, you risk paying for the damage fully out of your own pocket!
5. Living Costs, the Additional Ones - Additional Living Costs may be a separate rider or addition to your homeowners policy, but you should make sure you have it. It's affordable and can save you if you need it. It will cover the costs of you and your family living somewhere else if your home is damaged and it needs to be repaired while you wait. There are a lot of different expenses you may be able to claim such as restaurant meals if you don't have access to a kitchen, and laundry expenses if you must pay to do laundry. Remember there are always stipulations so know what you can claim and talk to your insurance agent.

Visit our Insurance Page for more helpful tips and learn how to shop for your insurance!