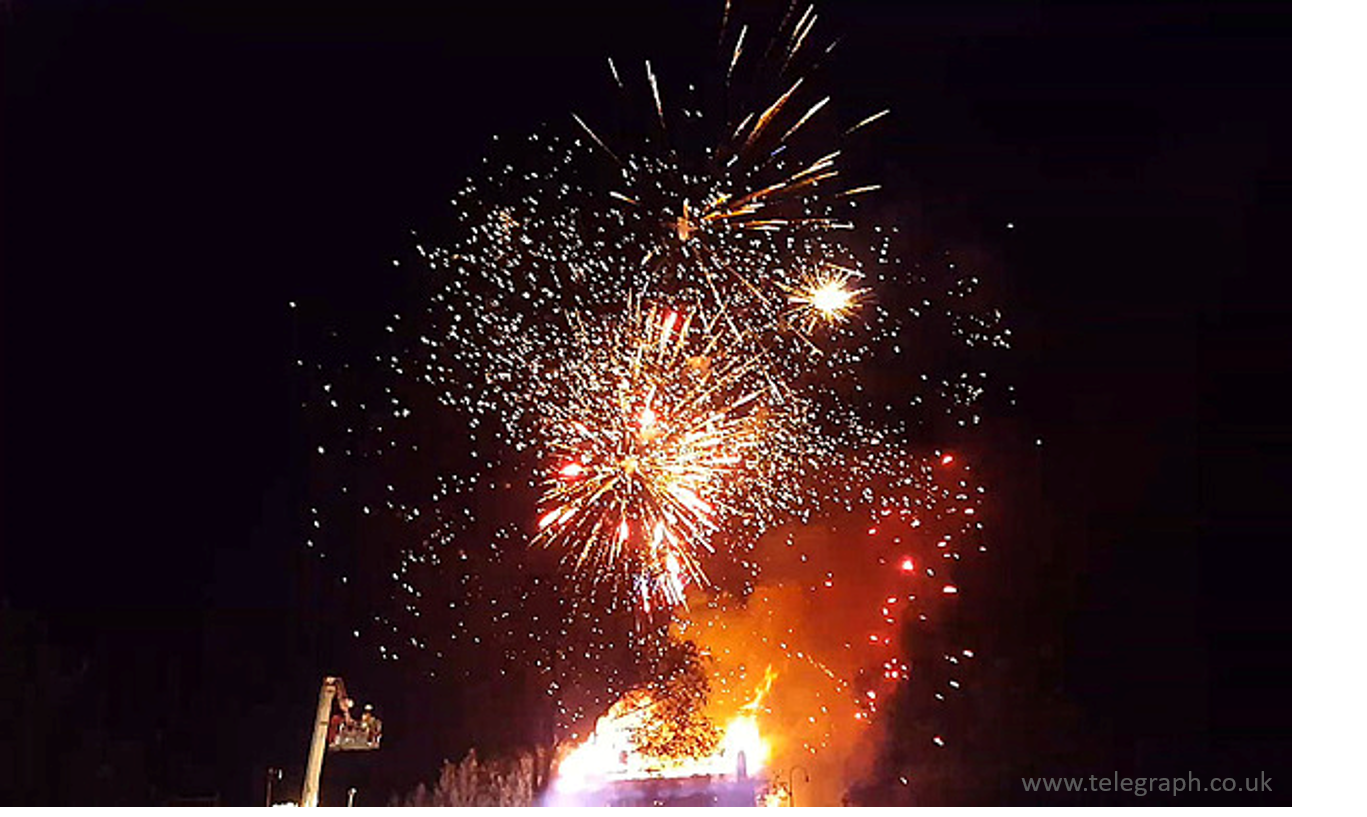 The 4th of July is a time for fireworks and grilling out; however, amid the celebrations, you need to be aware of disasters you can avoid, such as fire and injuries.
So how does fire relate to you and the 4th of July holiday, besides your barbeque? In a typical year, fireworks, account for nearly half of all reported U.S. fires on Independence Day, more than any other cause according to the National Fire Protection Association. Fireworks start, on average, 18,500 fires to structures (like homes), vehicles, and other outside locations per year. They also caused in an estimated 12,900 people to receive emergency treatment in 2017. With the holiday upon us, being aware and prepared can reduce the risk of your home being damaged or you or a loved one causing injury, damage, or a financial burden for others.
So, what can you do to be safe and have fun? First, follow the safety guidelines from The National Council on Fireworks Safety. Then, make sure you have the right insurance coverage. A typical homeowner's insurance policy will include fire damage to your home and any detached structures such as sheds or garages, as well as your possessions. Make sure you understand your coverages and deductibles so you can be prepared if the unthinkable happens.
Additionally, you should review your coverage often, as your home and property values change. Doing this ensures you are covered for the true value of your home, property, and possessions. You may need to purchase additional coverage for personal property to cover its value since some items will have a limit on coverage, like jewelry or computers.
Use resources from the Insurance Institute for Business and Home Safety to learn what you can do to protect your home from fire embers or wildfire. You can also take steps to make your community more resilient to wildfire by learning more about FireWise USA. Read more insurance information on our website to help you determine what kind of coverage you need and download the Alabama Coastal Insurance Shoppers Guide, a useful tool for any homeowner.