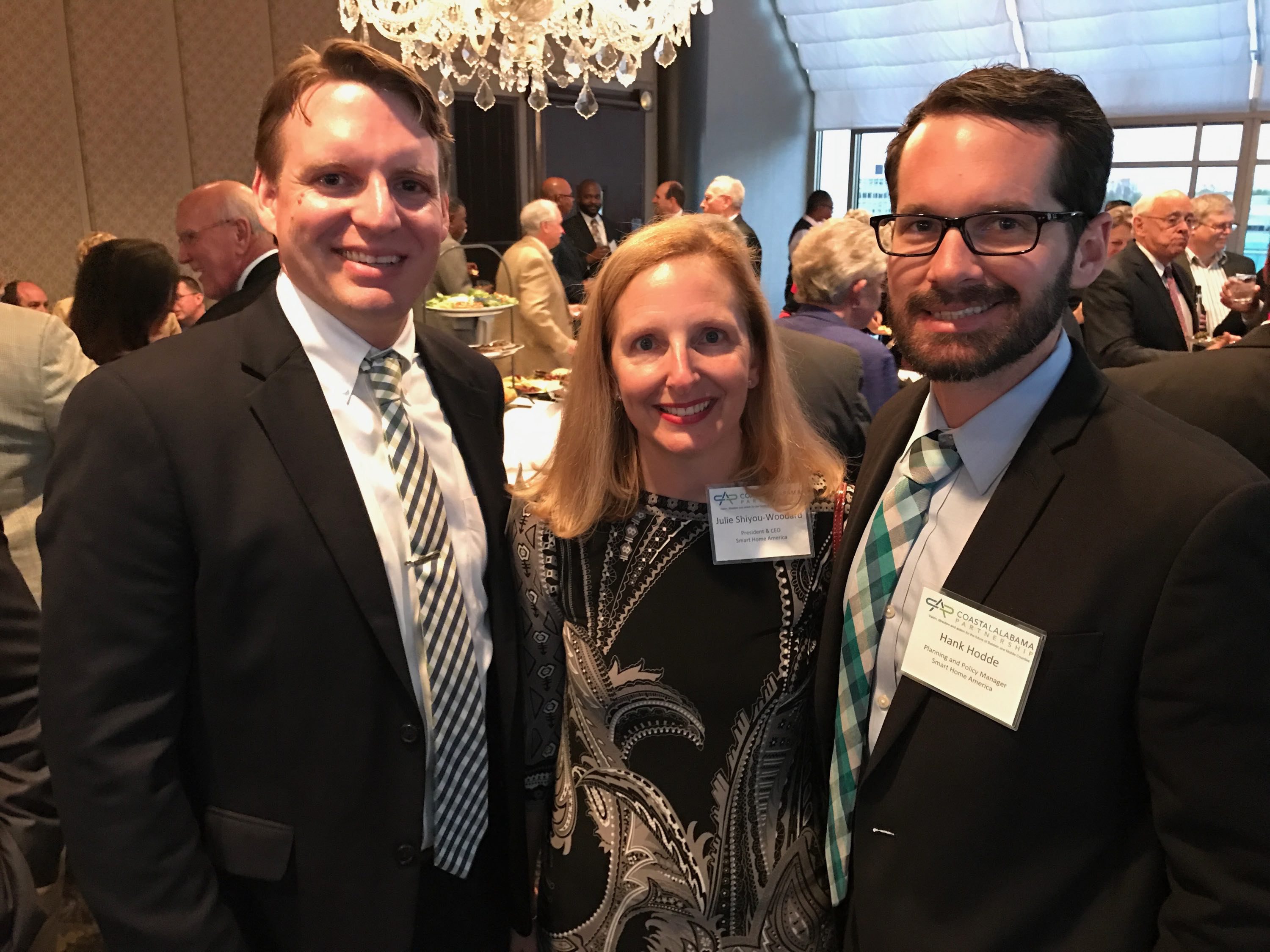 The new position will help create more resilient economies and policies for coastal communities.
April 17, 2017 (MOBILE, Ala.) – The Mississippi-Alabama Sea Grant Consortium and Smart Home America are pleased to announce a new, first-of-its-kind partnership to increase wind and flood resilience across coastal Alabama and Mississippi. This agreement aligns the common missions of both organizations through a shared staff position.
Both organizations agreed to hire Henry (Hank) Hodde, a certified floodplain manager, as the planning and policy manager at Smart Home America. In this role, Hodde is supporting and leading community and policy planning for Smart Home America, while he serves as the liaison for Mississippi-Alabama Sea Grant Consortium, focused on building resilient coastal communities and economies.
"I'm excited for the opportunity to take on this unique role and apply my experience to build bridges between the public and private sectors," he said. "It's really a win-win. I get to work with two successful organizations making a difference in the lives of people along the Mississippi and Alabama coasts."
Prior to this position, Hodde spent four years with the National Oceanic and Atmospheric Administration (NOAA), first as a Sea Grant Knauss Marine Policy Fellow for the National Sea Grant Office and then as a coastal management specialist for the Office for Coastal Management. Before joining NOAA, Hodde worked with the Department of Homeland Security Coastal Hazards Center and the Environmental Institute of Houston while obtaining his master's degree in Environmental Management from the University of Houston-Clear Lake. His research focused on the post-disaster damage assessment process following Hurricane Ike in 2008, which complemented his experience as an insurance restoration contractor prior to graduate school. He also received his bachelor's degree in residential sciences from Florida State University. Throughout Hodde's studies and career, he has focused on coastal sustainability and hazards resilience.
The Mississippi-Alabama Sea Grant Consortium is a regional leader on resilience issues, such as planning for hazardous events so residents, communities and industries are better prepared to respond, rebuild and recover from them. Mississippi-Alabama Sea Grant's relationships with local and regional community leaders allow it to create and use new technologies and tools to strengthen communities and allow leaders to make informed decisions that improve comprehensive planning.
"Smart Home America is breaking new ground in how we approach building community resilience, and we're already seeing our colleagues at other Sea Grant programs around the nation taking an interest in this partnership," said LaDon Swann, director of Mississippi-Alabama Sea Grant Consortium.
Julie Shiyou-Woodard, president and CEO of Smart Home America, shares Swann's enthusiasm for the partnership.
"Increasingly, states across the country are looking at Alabama as the model for how to create resilient communities," she said. "This new role will allow us to expand our partnership with an established and well-respected organization like Sea Grant. Together we will support communities by turning current technology and proven methods into actions that will positively affect the immediate and long-term resilience of our two coastlines."
Shiyou-Woodard added that this new partnership has provided Smart Home America a positive opportunity to reorganize and distribute overall staff roles and responsibilities. She announced that Graham Green is now the outreach and operations manager. Smart Home America has also contracted with Wellborn Strategies for marketing and communications support and will host a rotation of interns from local colleges and universities.
Smart Home America (SHA) is a not-for-profit (501c3) organization that was founded in 2009 to create resiliency from the community level up. SHA has built a successful, adaptable approach to strengthening communities by improving building codes and methods, supporting mitigation funding and incentives, and educating on state and local resilience policies. By providing technical assistance, creating effective collaborations and partnerships, sharing solutions and leveraging resources, SHA has brought awareness to the risks we face and the vulnerabilities of our built environment. The work of SHA has led to real-world improvements to the way we build and insure homes, and changes to policy, codes and law, making a growing number of communities stronger in the face of severe weather. For more information, visit SmartHomeAmerica.org.

The Mississippi-Alabama Sea Grant Consortium (MASGC), created in 1972, is one of 33 Sea Grant programs. The mission of MASGC is to enhance the sustainable use and conservation of ocean and coastal resources to benefit the economy and environment in Alabama and Mississippi. To fulfill this mission, MASGC commits to interdisciplinary environmental scholarship and community-based natural-resource management. The tools available in support of the MASGC mission are applied interdisciplinary research, outreach, education and legal services using both targeted and cross-cutting approaches. These tools are utilized at local, state, regional, national and international levels. For more information, visit masgc.org.