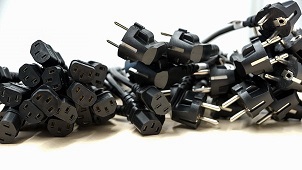 Homeowners wonder what they can do to save money on utility bills while helping the environment. Most do this by using less water, turning off lights they aren't using, sealing every crack they see (and can't see), installing new, digital thermostats, and recycling used products.
All of these lifestyle changes and home improvements help, but there are other ways to make a much larger impact. Bigger improvements to a home, such as adding insulation, installing new windows or a high-efficiency HVAC or furnace, can drastically increase a home's efficiency, reduce its energy consumption and lower the cost to own it.
As homeowners search for more ways to increase their energy efficiency, home builders have to figure out new ways to satisfy their client's desires while still meeting the newest energy and building codes. According to the Energy Resource Center, our homes are one of the largest sources of energy and resource waste. $130 billion is spent every year by American homes and businesses on energy for standby appliances or heat that slips through cracks. So let's tighten our homes up!
One way to reduce waste and save money in your home is to build to a certified "green" standard. Here are a few we recommend: ENERGY STAR is probably the easiest to attain and can provide the best return on your investment. According to Electric Choice, Americans save $30 billion a year on energy with ENERGY STAR products. EarthCraft is specifically designed for homes built in the Southeast and can reduce energy use up to 30 percent.
Other "green" standards are more difficult to attain and more expensive to achieve, but in some cases, can provide superior energy efficiency. LEED (Leadership in Energy and Environmental Design), for example, is a credit based system from the U.S. Green Building Council. Each credit can be achieved by completing changes to a home to earn points. The more credits and points a home receives, the higher certification it attains. Here is a link of the prerequisites a home needs to meet to be eligible.
All these certified homes can use 30-60 percent less energy, with LEED topping out at 60 percent less.
Learn other ways to construct a more energy efficient home and save money here.