Informed decisions make a smart home; informed decision-makers create resilient communities.

Our communities look to their leaders for guidance. We want to support your efforts by providing resources and information to help you make informed decisions.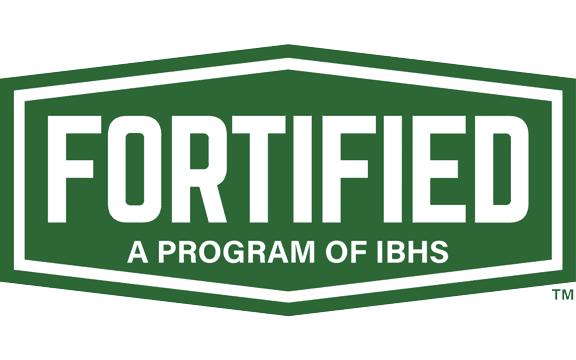 can allow communities and economies to recover quicker, and reduce clean-up costs.
Switching from conventional construction standards to FORTIFIED increases the value of a home by nearly 7 percent.
are minimum standards that protect life safety. We look to help improve local building codes in order to better protect property and reduce the risk of major damage and disruptive property losses.
Developed by local municipalities to add FORTIFIED's code+ recommendations into their codes. The Supplement provides improved protection and added benefits to communities such as less damage and lower insurance costs for communities, businesses, and residents.
Enacted bills, laws, regulations, and acts passed in support of community resilience and mitigation efforts since 2009. These successful pieces of legislation, along with improved building codes, serve as the foundation of stronger communities and are examples for others.
All the information needed for coastal residents to understand and make informed decisions about home and flood insurance.
Building better first protects other investments into a property and ensures it will better withstand the tests of time and Mother Nature. Small changes and simple steps can save hundreds, if not thousands of dollars each year on energy and insurance costs.
Smart Home America has long partnered elected officials, cities and municipalities to provide education services focused on stronger construction practices, insurance and incentives and the FORTIFIED program. If you or your organization are interested in learning more about FORTIFIED, contact us.