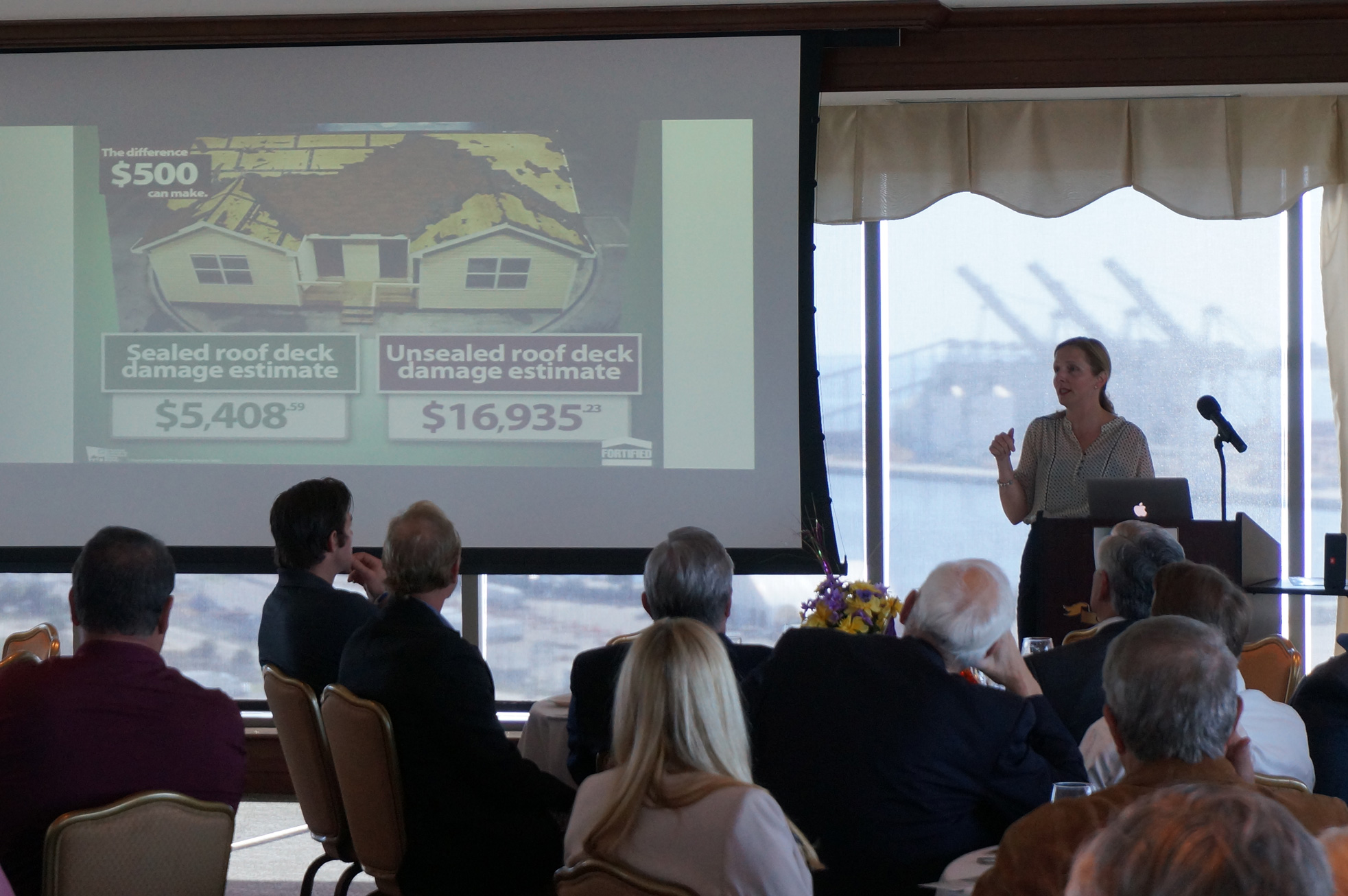 We partner with home builders, contractors, building code officials, insurers, real estate professionals, civic groups and elected officials to provide education services about stronger construction practices, insurance, Building Codes and the FORTIFIED program.
If you or your organization are interested in learning more about any of these topics, contact us to schedule a Lunch and Learn, Breakfast and Learn or another meeting at 1-855-742-7233 ext 2 or by email at graham@smarthomeamerica.org.
CE courses for the insurance, real estate and other industries are under development. Contact us if you have a suggested topic.