The answer is not good enough...yet.
We are working to fix that by using FORTIFIED Home™ standards, innovative laws and policies, smart financing solutions and the adoption of the Code Supplement.
With these methods, we can strengthen our communities against the storms and hazards we know will affect us. Otherwise, we accept that we cannot do anything to prevent, resist, or plan for storms and the devastation they can bring. That's simply wrong and this suite of adaptable solutions is the right answer.
MAJOR LOSSES & DESTRUCTION
Figure1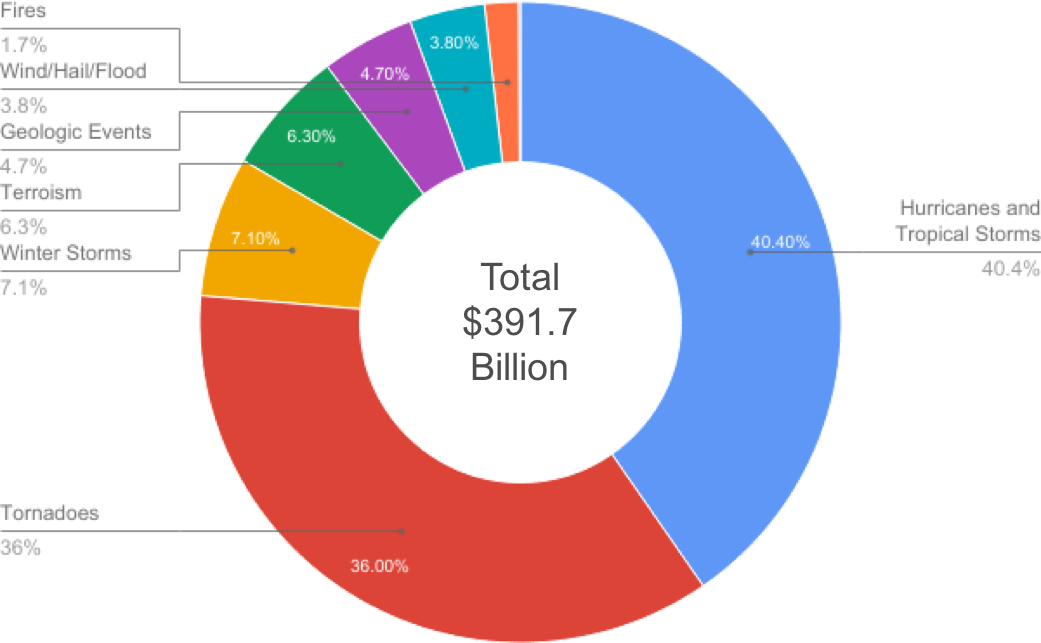 Between 1995 and 2014 alone, hurricanes and tropical storms accounted for nearly 41 percent of insured property losses, tornados accounted for more than 39 percent of insured losses (Figure 1). That's 80 percent combined! While the threats our communities face cannot be controlled, we know how to build our homes and communities to resist the most common threats we face by using FORTIFIED building standards. This method reduces the risk of property damage and loss while helping our economy, families, and communities recover quicker.

HOMES ARE AT RISK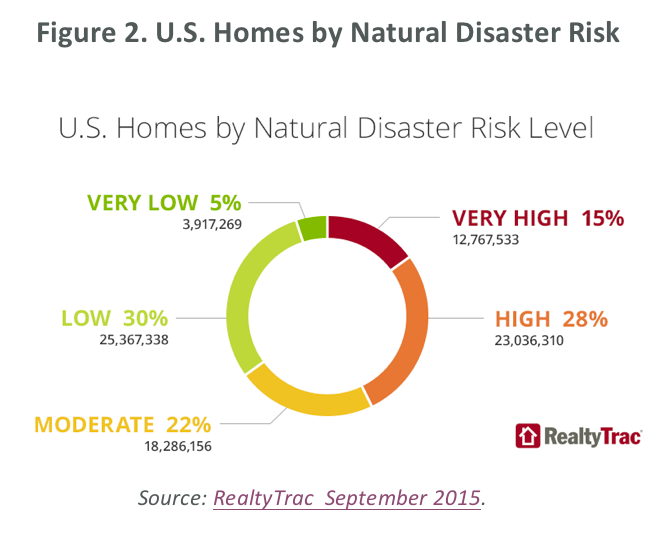 Once a tornado, hurricane, or storm warning has been issued it's too late to make major changes that strengthen a property, but we can mitigate against property loss by proactively building to stronger, more resilient standards before storms are a threat. In 2015, 43 percent of all U.S. households were at a high to very high risk of damage from natural disasters (Figure 2). We have to build resilient to better protect the future of our communities, families, and nation.