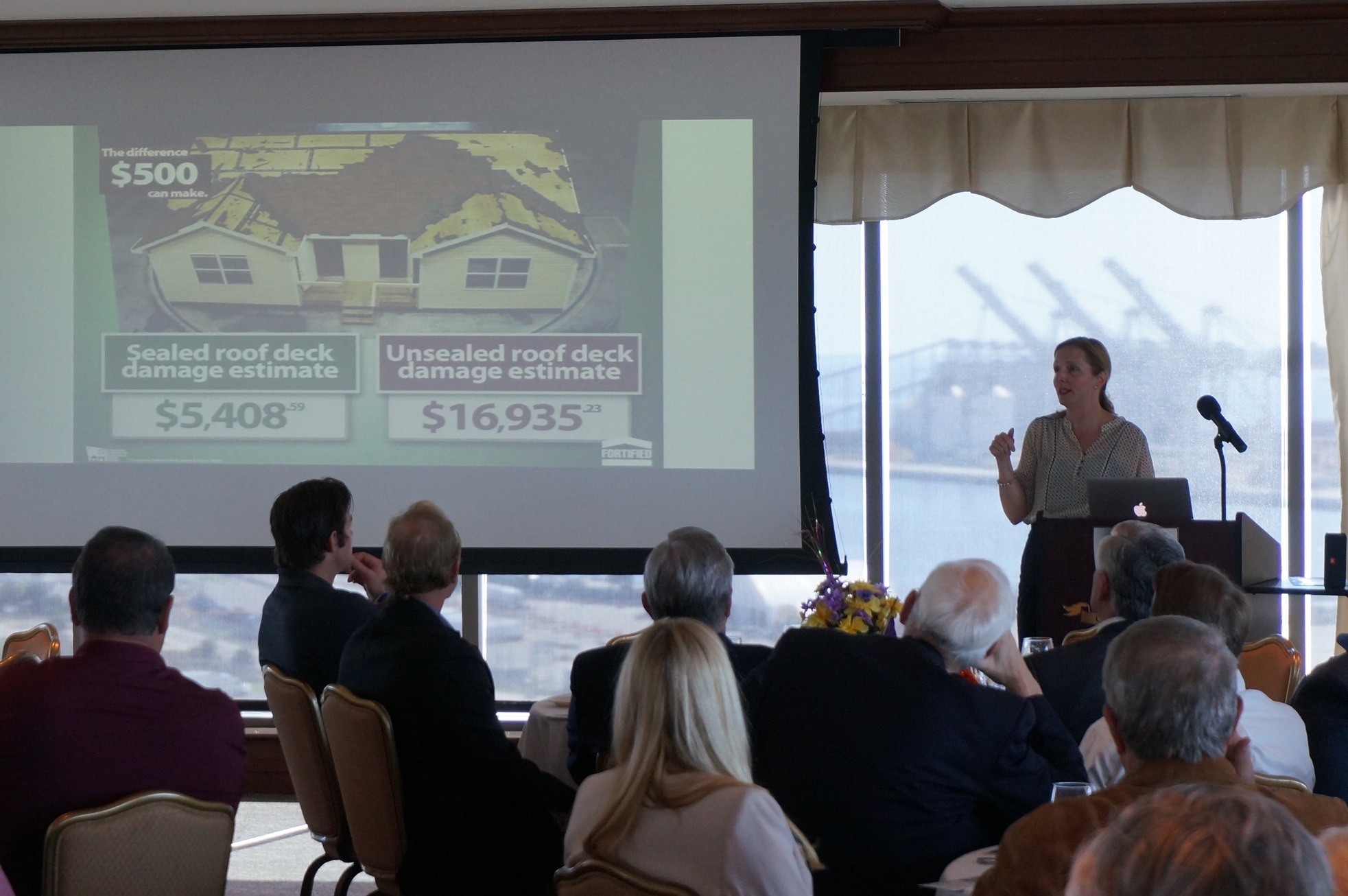 It pays to be ahead of the curve and understand the latest issues affecting your industry and community.
Smart Home America is equipped to provide your group updates on the newest information about the best construction practices, insurance, building codes, and the IBHS FORTIFIED program.
We understand training needs are diverse and time is precious.

Contact us if:
A flexible approach to training and a custom agenda with a timeframe to match sounds good.
You need a Keynote Speaker, presenter/panelist, facilitator, a multiple-hour training course, Lunch & Learn, Breakfast & Learn, or another flexible meeting type.

We facilitate hands-on opportunities for groups to see FORTIFIED construction up-close while volunteering in their community. Contact us to learn more about this unique opportunity.

The industry you are in involves housing, insurance, construction, and finance, or if you're in a leadership position, or are an elected official.
Learn more or schedule a presentation today - call 1-855-742-7233 ext 2 or email at graham@smarthomeamerica.org.
Please plan for a minimum of 15-20 attendees and large groups are welcome.

Certified Evaluator (CE) courses for insurance and architects are available in Texas. CE courses in other states and industries are under development.

We are available nationwide and our primary service areas are - Alabama, Florida, Georgia, Louisiana, Mississippi, North Carolina, Oklahoma, Rhode Island, South Carolina, and Texas.