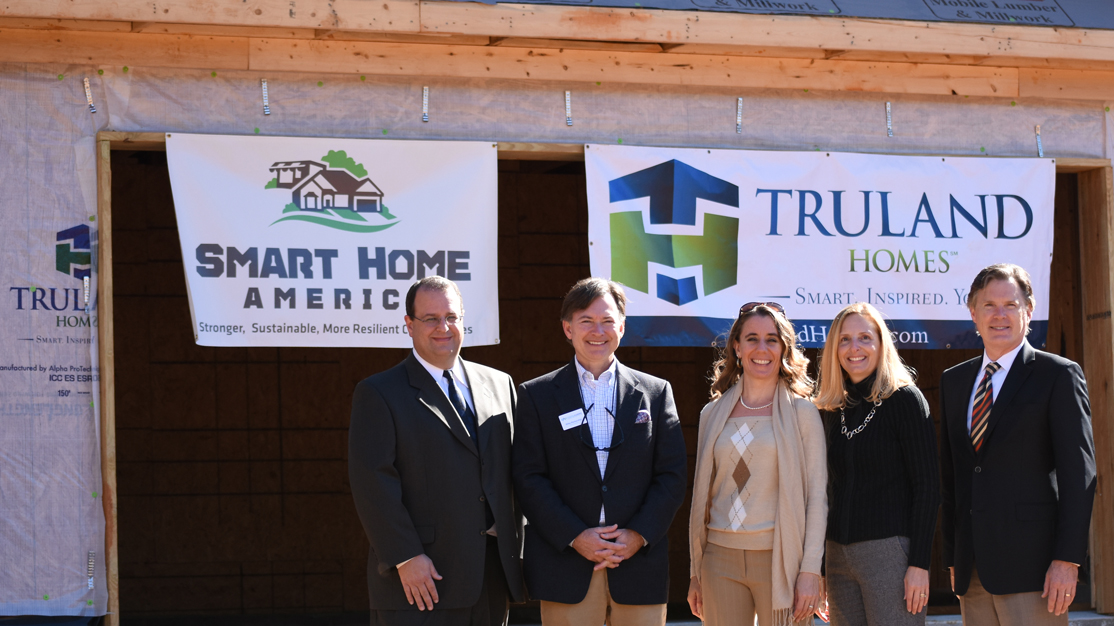 L-R: Tom Stokes, president, Truland Homes; Wiley Blankenship, president and CEO, Coastal Alabama Partnership; Alex Cary, the Insurance Institute for Business and Home Safety; Julie Shiyou-Woodard, president and CEO, Smart Home America, and; AL State Senator, Bill Hightower. Photo(C) Patty Pohuski/University of Alabama- ACIIR
---
We're a not-for-profit promoting stronger construction standards and improved building codes while advocating for policies that create resilient communities.
Why the name Smart Home America?
Home is where we live, work and play. We educate families, business owners, municipalities, and States about how to access the resources that will keep them informed, protected and ready to prepare for, or recover from the worst Mother Nature throws at us. While your fridge ordering groceries is neat, that's not our focus. We're here to protect your largest investment, your home.
What's your goal?
Cut through the clutter to provide people the knowledge and advice they need to make the smart, informed decisions that will improve their lives, strengthen their homes, and secure their future.
Why do this?
To significantly reduce the risk of loss and damage from severe weather. We are saving people, businesses, and communities money, time, and heartache.
---
Our vision
Stronger, Sustainable, More Resilient Communities
Our mission
To create stronger communities through collaboration, education and the promotion of resilient and sustainable policies, products and building methods.
Why we exist
To educate leaders, residents, and industry about smarter, safer buildings and tested policies, products, and techniques that build resilient and sustainable communities.