Informed decisions make a smart home
We help communities and consumers build better, save money and live confidently.
GET TO KNOW US
Re-roofing is a big opportunity to save up to 35% on insurance, strengthen your home and protect your stuff. Learn More @ DontGoof.org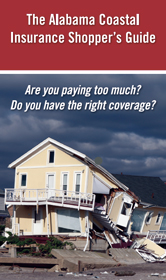 Be a savvy shopper- learn about your insurance, get the right coverage & save money.
Latest News
Newsletter | The Mitigation Minute, September 2016
DontGoof.org, FORTIFIED increases home values and the new Alabama Coastal Insurance Shoppers Guide.
Read More →
[VIDEO] Smart Home America and the FORTIFIED Home Program
[VIDEO INTERVIEW] Our President and CEO, Julie Shiyou-Woodard, talks with Joe Emer on Fox 10 News' Studio 10 about Smart Home America, the launch of the "Don't Goof When You Re-Roof®" education campaign and how to save money on insurance when re-roofing.
Read More →
[PODCAST] FM Talk 106.5 and Sean Sullivan
Julie Shiyou-Woodard, CEO of Smart Home America, and Sean Sullivan of FM Talk 106.5 talk about FORTIFIED homes, insurance discounts and our Don't Goof When You Re-Roof PSA campaign. We even help a guy during his roofing job. Listen in.
Read More →